Number Nine Studios - Producer details
IMPORTANT:
Number Nine Studios will
not
act or negotiate as the booker of the producers named below, except for
Sebastian Omerson
. The other producers have their own contact persons, easily found on the net. They are on the list below because they work here often, know the building and the gear and have a great workflow here.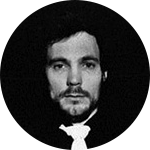 Jeroen De Pessemier
Member of:
Past: Bolchi, Foxylane
Present: The Subs, Friends in Paris, OTB Records
Productions:
The Subs, Friends in Paris, OTB Records: all releases, Lady Linn: debut album 'Here we go again', The Van Jets: full album 'Halo'
Remixes/Collaborations:
Cassius, Telex, La Roux, The Glimmers, Etienne de Crécy, Zombie Nation, Selah Sue ...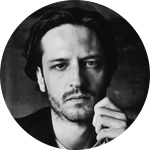 Stephane Misseghers
Member of:
Past: Soulwax, Vive La Fête, Disko Drunkards
Present: dEUS
Productions:
Pornorama 'Under the second', Pornorama 'Click here', Psycho 44 'Suburban guide to springtide', Horses on fire 'Any kind of storm', St.Grandson 'Midnight swim' and 'All around us' (singles), Reena Riot
Recording artist on albums of:
dEUS, Vive La Fête, Chemical Brothers, Kat Von D, Pornorama, The Glimmers, Soulwax, Waldorf, Reena Riot, Disko Drunkards, Horses on fire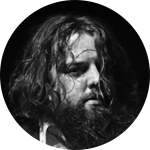 Reinhard Vanbergen
Member of:
Present: Das Pop, The Happy
Productions:
Timnaa, Bolchi, Jasper Steverlinck (golden record), Richard Cameron *with das pop (nl), Les banquets nomades (be/za), Goose (mix), Drums are for parades: 'Master' *with Niek meul, The Van Jets, Vafanfare, Gesman, La Panika (fr/be/bul), Dijf Sanders (single), The hickey underworld (2) *with das pop, Allan Muller (mix Satellite City), School is cool, Ministers van de Noordzee, Hollywood porn stars (single) *with niek meul, Zinger (single), Kristof Uittebroek (mix), Peter Von Poehl (livemix) (sw), The shining twins (mix) (us), Babeshadow (uk), The happy, Freaky age, Steak number eight, Fugu mango (ep), Shy lips (single), Modern art (single), Hush hush, Bottle of moonshine, Byron bay (2 singles), High hi (single), Mapuches (single), Last aid kids (ep), Piano club (mix)
Projects with compositions:
Herbert Lanckhorst and the golden orchestra, De Snarenfanfare, The violent violins, Das Pop, The strings, theatre: Aalst *with das pop, theaterstuk: René *with das pop, filmscores: Of cats and women (shortmovie), Phileine zegt sorry *with das pop, Les enfants de l'amour *with das pop, Main dans la main (mix and recording), Lady gray (recording, mix, playing), Derby (recording, mix, playing), Ticking away (shortfilm animation), Themes of frustration performed by spectra ensemble, Sounds of the playground (piece for string orchestra) perf. by Amadeus orch.
Numerous contributions with string arrangements and as a musician playing violin, guitar, banjo and mandolin:
dEUS, Magnus, Tim Vanhaemel, Thou, Chitlin' Fooks, Skeemz, Pieter-Jan Desmet, School is cool, Das Pop, Bent Vanlooy, Freaky age, Selah Sue, The Happy, Luc De Vos, Sukilove, Jasper Steverlinck, Lady Linn, Baloji,...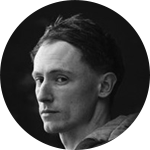 Floris De Decker
Member of:
Present: Team William, The Van Jets
Productions:
Protection Patrol Pinkerton: 'Good Music, Beautiful People', Bazart: 'Tunnels'(single), Arquettes: 'Yiss Yiss', Team William: 'Drama', Yawns, The Herfsts, DVKES, Hear hear a cheer, Pauwel De Meyer,...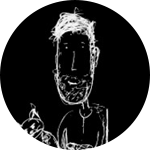 Ruben Samama
Member of:
Present: Gabriel Rios, Chihiro Feeding Society
Productions:
Self 'Insomnia', Jungran 'Nomadism', Gabriel Rios 'This Marauder's Midnight', Jef Neve 'Imaginary Road', The Cheap Landscape 'Self-titled', Yuri Honing QT 'True', Jonathan Jeremiah (singles). Endless scores for films and commercials. MassiveMusic, Czar Int. , PivotAudio,...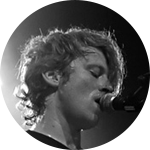 Sebastian Omerson
Member of:
Past: Dr. Pepper Family, Starfighter
Present: Pornorama
Productions:
Vive La Fête: 'Jour de chance' and 'Disque d'or', Pornorama: 'Under the second' and 'Click here', Dr. Pepper Family: 'The nuthouse tape', 'Taco & Red beans' and 'Dr. Pepper Family', 44Rave, Thin line men, Eden, Idealus Maximus, Embracing Franki, Unstar, Barbie Bangkok, Future old people are wizards, Drums are for Parades, Kapitan Korsakov, Aidi, The Black Jettas, Score by Bert Ostyn for 'Bevergem', Horses on fire,...
Commercials for Primus Haacht, Smartmat, Het Rode Kruis
Soundtracks for 'Ontroerend Goed' and 'Toneelakademie Maastricht' and collaboration with Jan Fabre.